Thank you Hugh for a wonderful 31 years of leadership
The Duke and Duchess of Beaufort and all those involved with Badminton would like to mark the retirement of Hugh Thomas by saying a very big thank you for a wonderful 31 years of leadership.
Hugh joined Badminton Horse Trials as Event Director and Course Designer in 1988, having been recruited by the legendary Colonel Frank Weldon, whose shoes were large to fill.
Prior to joining Badminton, Hugh designed both the courses at the Seoul Olympic Games in 1988 and at Rotherfield, who hosted both Junior and Young Rider Championships. Hugh designed the Badminton course up to and including the 2013 event.
Hugh has filled almost every role imaginable in the equestrian world. He was a world class rider, winning individual world bronze at Burghley, runner up spot at Badminton and a member of the British team at the Montreal Olympics. He was part of the BBC equestrian coverage for several years and worked for Raymond Brooks-Ward's British Equestrian Promotions.
During his tenure, Hugh and his wife Mandy became close friends with David, the 11th Duke of Beaufort and his wife, Miranda, together with Lance Bradley, Managing Director of long time sponsors Mitsubishi Motors.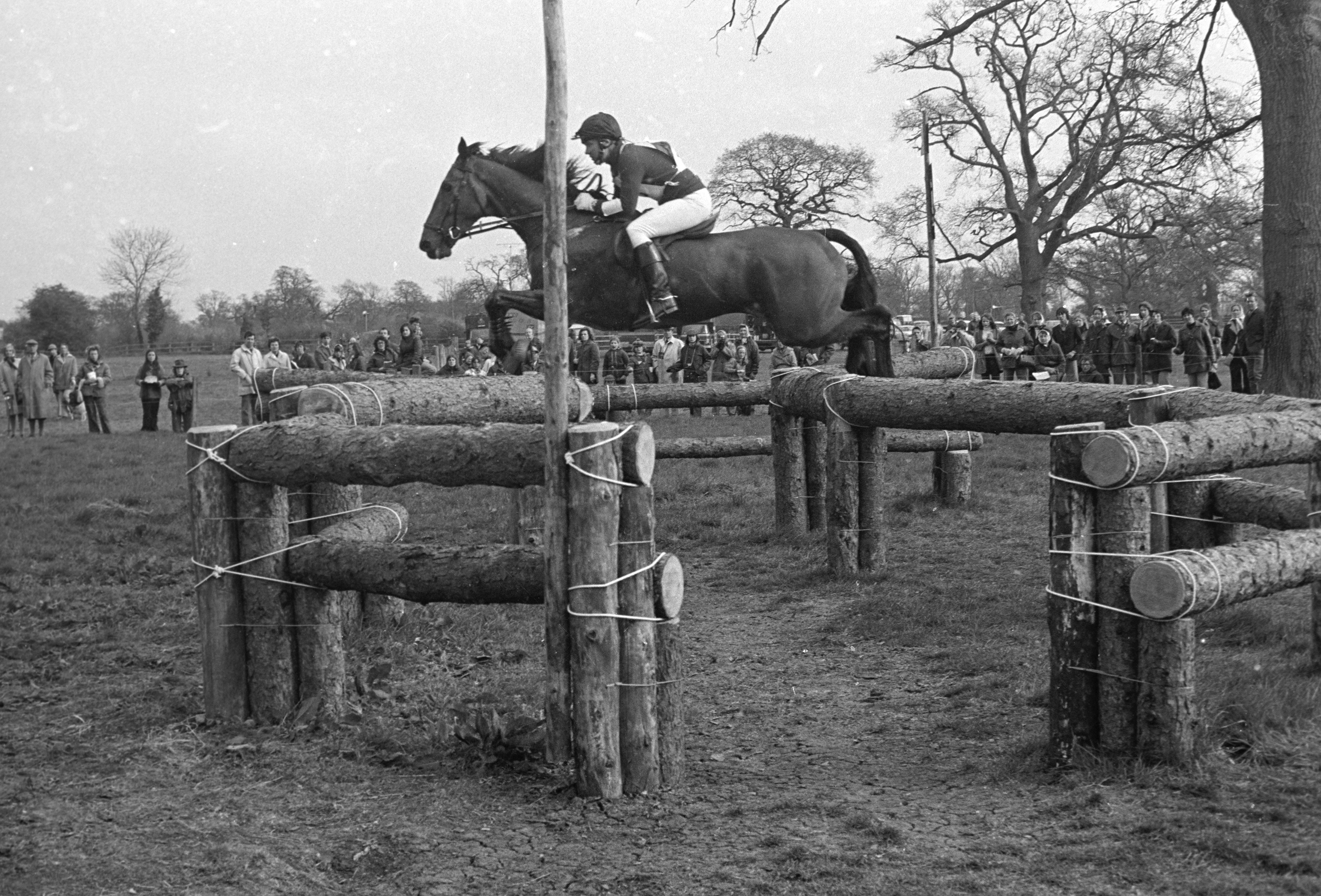 Hugh riding Playamar – image taken at Badminton in 1974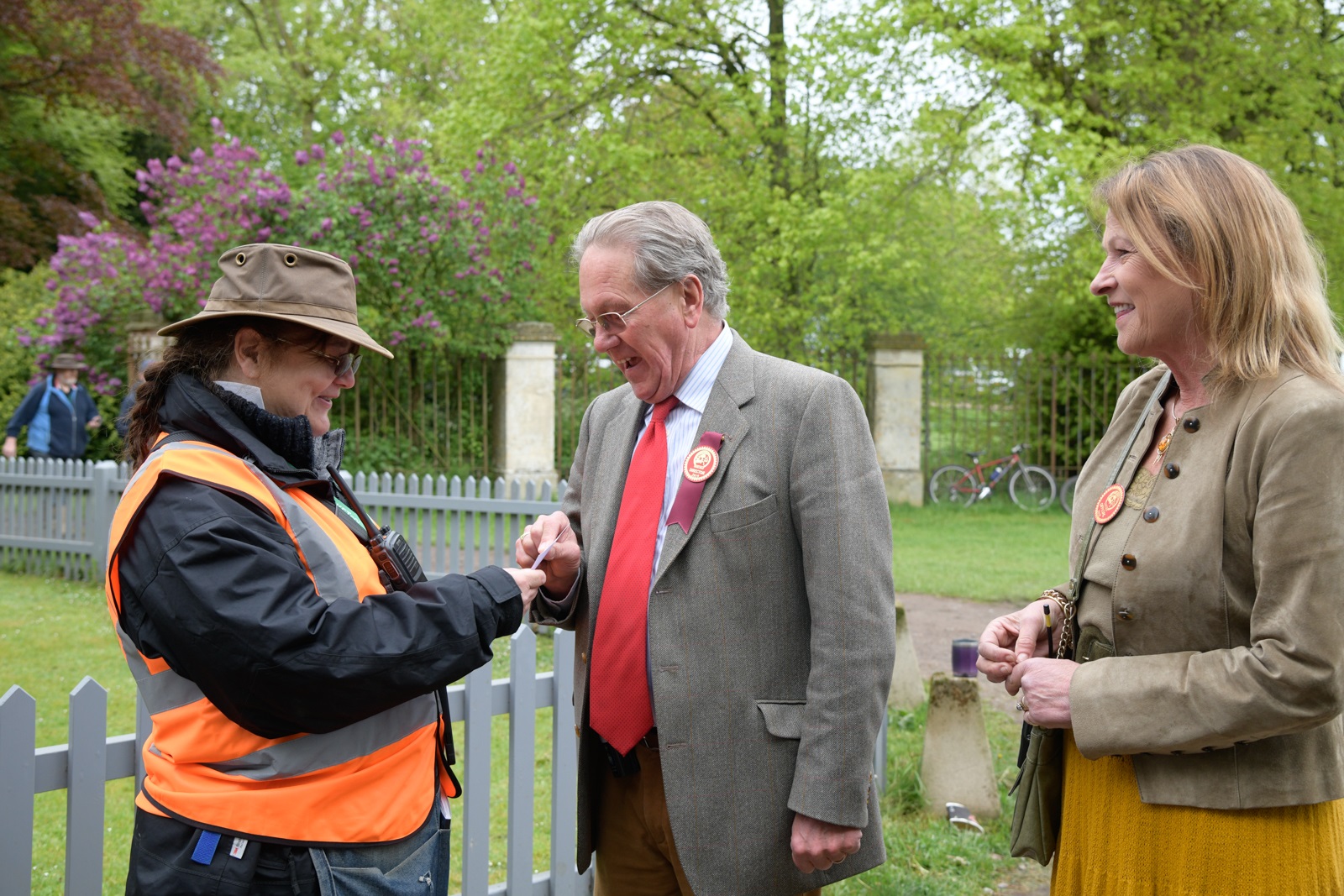 Hugh with The late Duke of Beaufort at Badminton in 1991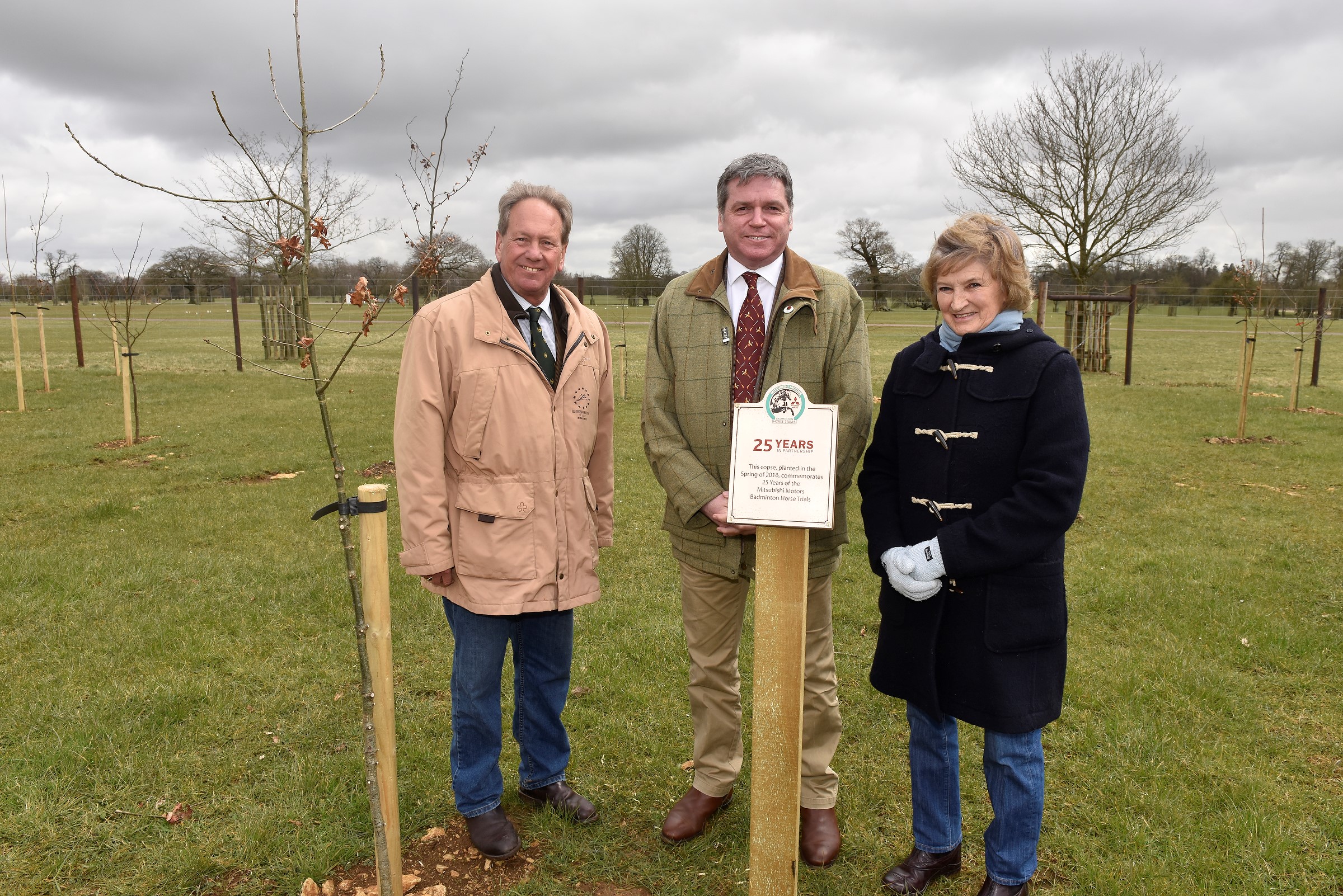 Lance Bradley, former Managing Director at Mitsubishi Motors in the UK, Hugh, and Miranda Duchess of Beaufort unveiling a commemorative plaque at Badminton Estate in 2016.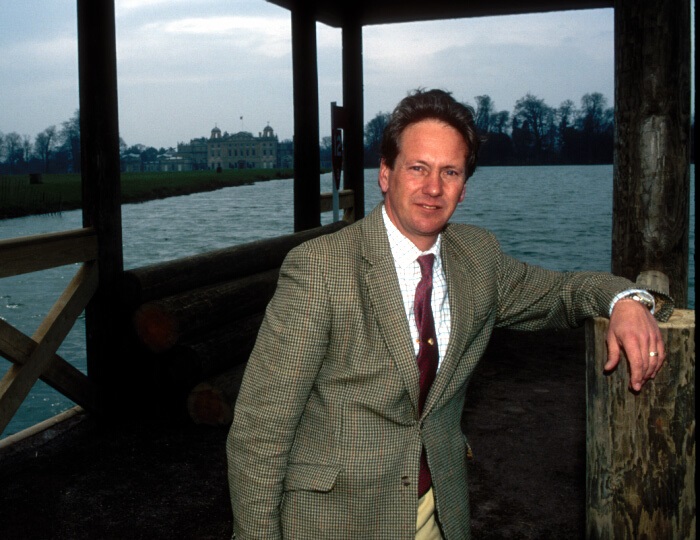 Hugh Thomas pictured at Badminton in the early days of his role at Badminton.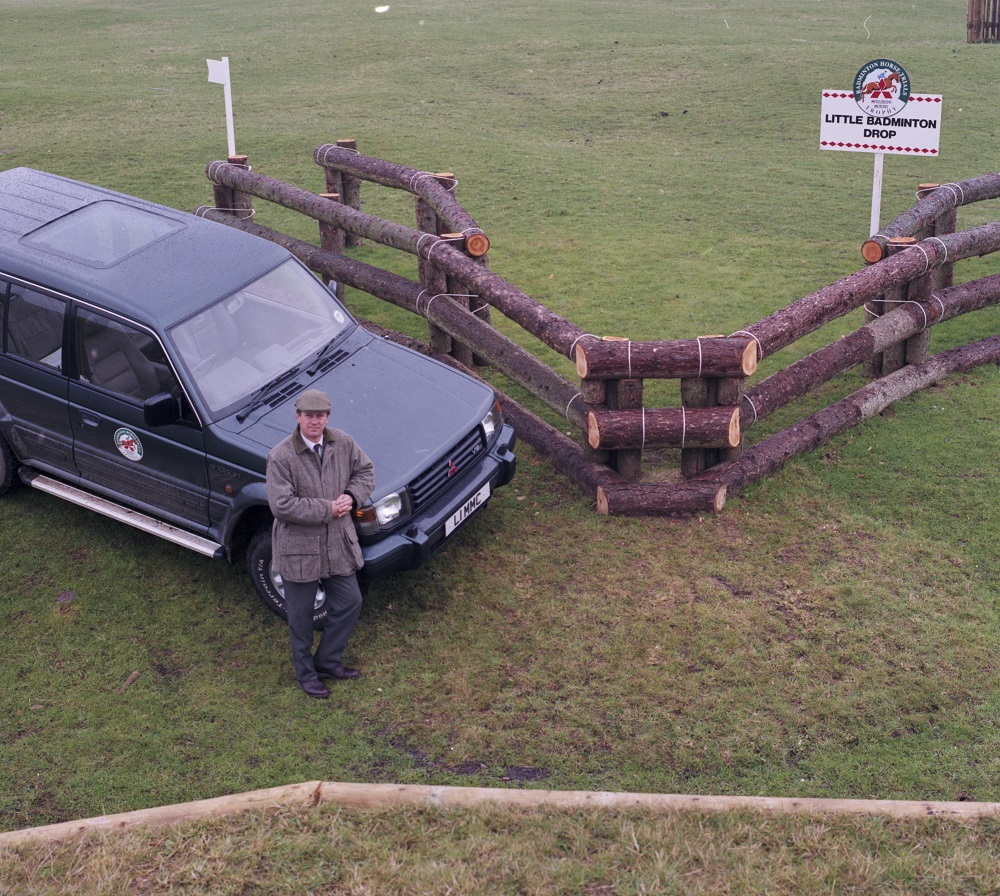 Badminton 1994: Hugh talking through the cross country course.