"This was his best round to date for me. I wanted to give him a clear run and show the world what he's capable of. We were 14 seconds down coming out of the Lake, and I just had to press go and off he went. He's a special athlete."
Oliver Townend is poised to win his second five-star in two weeks
Video highlights
On the eve of crowning our 2019 Badminton winner, we catch up with 2018 champion Jonelle Price. More videos on our You Tube channel here.
 Facebook
Enjoy Oliver Townend's leading round; Class by name…
Rubis De Prere giving the KBIS Bridge plenty of room for Pietro Sandei (ITA).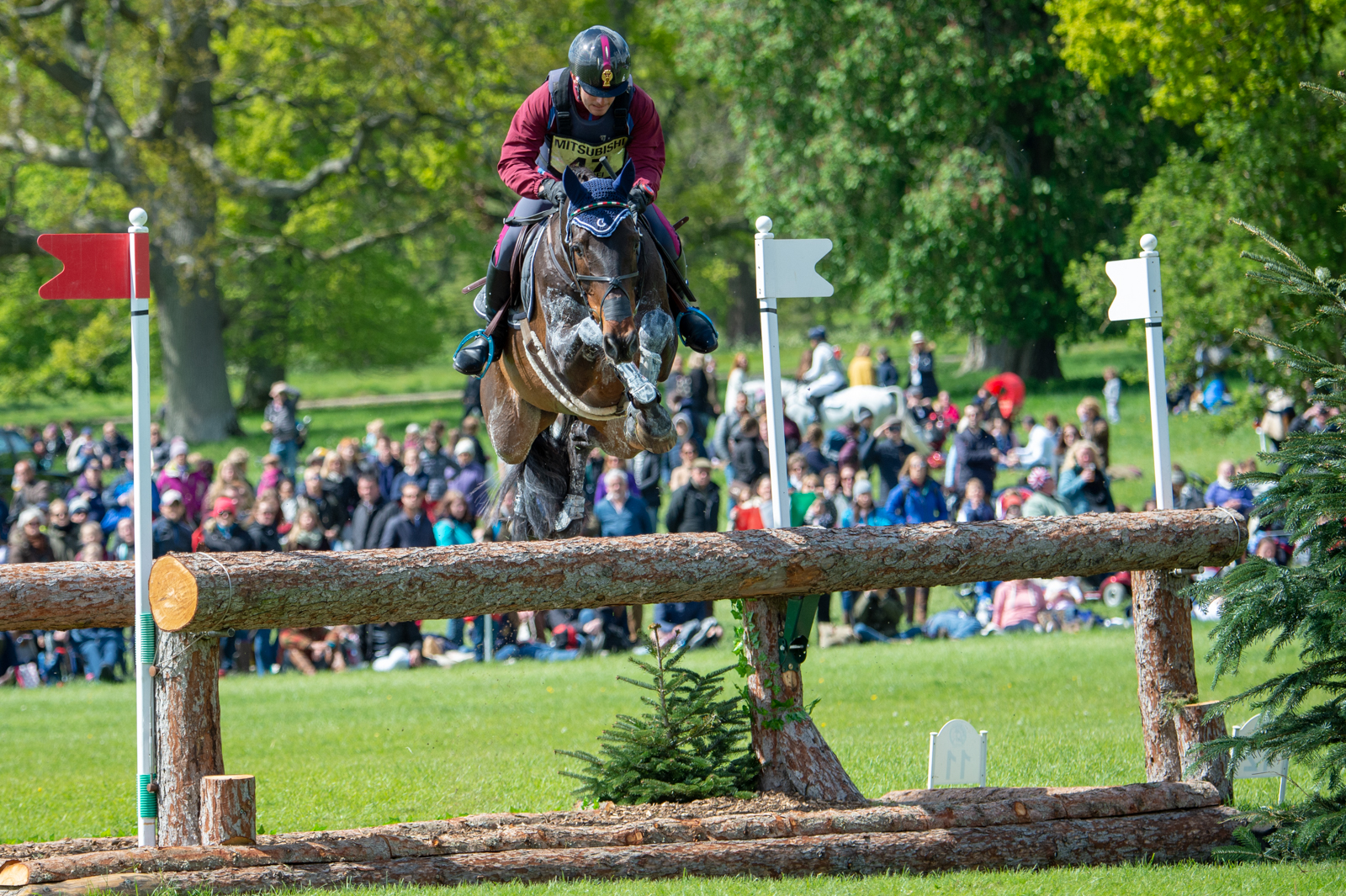 Badminton soundbites
Listen to rider reactions and interviews following Cross Country in our Soundcloud page. Below; Event Director Hugh Thomas gives his assessment of a great day of sport.
 Instagram
post of the day; see more behind the scenes photos here
Total respect to Chris Burton (AUS) who sits in third and fifth after cross country on his two rides Graf Liberty and Cooley Lands after two superb rides clear inside the time.
 Twitter
Please use our #MMBHT if you're talking Badders… more updates as they happen from our official channel
Vanir Kamira was a superstar! She literally gave me the perfect ride @bhorsetrials. She finished full of running and seems very bright afterwards so just a tiny bit annoyed with myself for picking up 0.8 time faults! Now in 2nd place after XC so all to play for tomorrow…???? pic.twitter.com/pXaA3NFPdG
— Piggy French (@Piggy_French) May 4, 2019